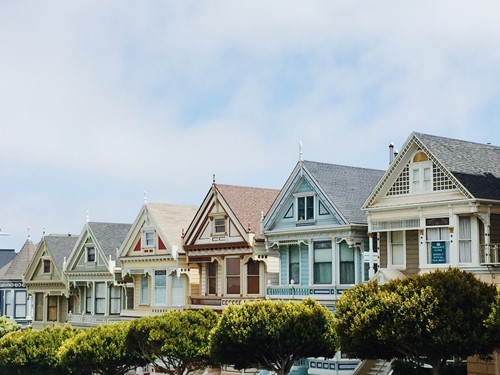 If you've recently purchased a home that was built long ago, prepare to make a few upgrades in the name of comfort. From upgrading windows and doors to replacing worn-out appliances, these are the improvements that easily pay for themselves over time. Best of all - they'll boost the way your vintage home performs in both summer and winter.
Replace an Outdated Furnace with Zoned HVAC
If your home is still heated by its original oil-burning furnace, it's time to consider upgrading to a much more efficient HVAC system. A vintage furnace may still bring heat into your home, but there is a good chance you're losing efficiency through leaky ductwork. You may also be constantly heating and cooling areas of the home whether you spend a lot of time in them or not. Switching to a zoned HVAC system not only pays for itself over time, but it keeps you more comfortable where you need it.
Zoned heat and air lets you adjust how much conditioned air flows to specific areas of your home. If you spend little time in the master bedroom throughout the day, for example, you can set the thermostat lower in just that room to conserve energy. You can also crank up your air conditioning on hot days without freezing the rest of the house.
The average cost of installing zoned HVAC is between $2,500 and 3,500, according to Homeguide. It's a small price to pay for a reliable, energy-saving system that consistently lowers your utility bill and handles the temperature and humidity inside your home year-round.
Invest in New Energy-Star-Rated Appliances
You'd be surprised to learn how pricey it is to run an old hot water heater or power a refrigerator that was built in the 1990s. You may think using existing appliances will save you money, but they'll end up costing you in the long run.
Most new appliances are engineered to run between 19 and 65 percent more efficiently than they did in the 90s. Over time that's hundreds of dollars in additional energy costs you'll incur by not replacing vintage models. And when you do decide to upgrade, choose models that have an Energy-Star rating. These are backed by the U.S. government and guaranteed to run efficiently and to lessen your home's carbon footprint.
Consider Replacement Windows and Doors
While you can caulk and use weather stripping to seal leaks around aging windows and doors, it's better to replace them altogether if you have the budget. Windows that offer features such as double-paned glass, double glazing and low emissivity are highly energy efficient. They're designed to keep out the worst of the summer sun's rays in summer, while keeping conditioned air inside your home year-round.
If you make even a single upgrade a year to your existing home, you can slowly lessen the amount of energy you use. Your spaces will stay warmer in winter and cooler during the most sizzling days of summer for comfortable living all year round.